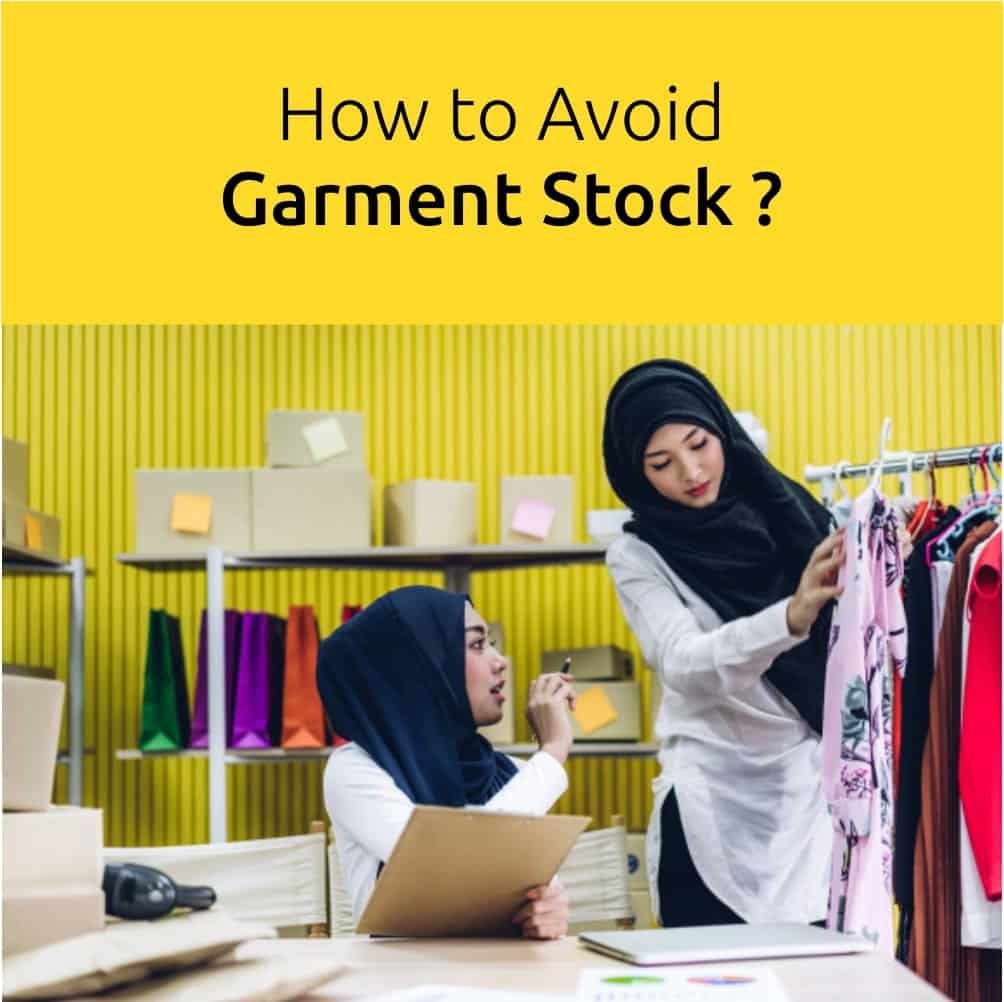 How can you Avoid Garment Overstock?
New technological advances in manufacturing can help you avoid garment overstock and leverage a faster and more sustainable manufacturing process. Are these the ultimate solutions, though?
With the rapid advent of fashion, consumers have unlimited access to the clothes they see online and in stores. Bulky retailers store too much clothing and manufacturers produce an absurd amount of inventory at the end of the season.
While many brands sell extra inventory to resell or donate to stores to charities, other products are said to be shredded, incinerated or landfilled. But why would you have to face all these hardships and pollute the environment, which also ultimately hurts your profits?
The majority of consumers wear 85% of unwanted clothing. According to the Environmental Protection Agency, it will not be given or resold. So it's important to improve our production methods to get exactly what we need.
By focusing on reducing excess inventory, your brand can stay competitive, save money, and make you a more responsible business owner.
Here are some of the latest technologies to help designers build more with less and avoid garment overstock:
An online work environment for collaboration
The garment manufacturing process, from design to production, is broken down into many different micro-operations run by professionals who work together to create designs that are stylish, functional and profitable.
As the average number of SKUs (inventory units) that brands introduce increases from season to season, it becomes more difficult to communicate between teams running smoothly. If a system to streamline this data flow is not implemented, it is easy to build up the bottleneck.
That's why fashion teams rely on "smart collaboration" apps and platforms (like Tech Pack, Google Sheets, etc.) that allow multiple users to interact and edit multiple individual files at once. B. Tech packs. With features like version control (also known as review control and source code control), all team members can track document changes and generally monitor team progress.
G Studio allows you to communicate quickly in real-time and instantly edit and share tech packs with manufacturers to accelerate the pace and efficiency of fashion developments.
This way manufacturers can facilitate custom products for brands, and brands can avoid downgrades, which largely lead to overstocking.
Digitization of design artwork for avoiding garment overstock
• To establish a coherent production process, a brand must have a clear creative direction. Most digitize their designs and graphics using software such as Flat Sketch Illustrations or modeling technology.
• One of the newest and most interesting technologies, however, is 3D model design. It provides fast settings for brands and manufacturers with its 3D clothing model.
• But how do you avoid overstocking? This technology can help reduce unnecessary fabric usage by presenting a photorealistic 3D visualization model of their flat pattern before they start cutting and sewing.
• 3D designs with custom avatars provide a better picture of what the client's style, fit and color of clothing will look like before it is done.
• Once you have the perfect design with your proposed buttons, fabrics and seams, you can showcase your digital collection on your website and on social media.
• With this approach, brands could now reduce stringent and costly sampling procedures that avoid costly and wasted over-stocking of clothing.
• It is also effective for many brands to provide pre-orders. Once your customers have paid for the garment they saw in your online store or on your social media, your factory can start producing the size and volume of your designs. By choosing a manufacturer that offers you this option, the manufacturing and sales process can be simplified.
• Some designers choose the so-called micro-adaptation or micro-adaptation. Not only is it beneficial in terms of supply chain speed, but it also eliminates a lot of unnecessary cost and waste, especially for a brand that is just starting out.
• Micro factories are a great way to test the water with potential customers before committing to mass production, and waste design and materials and of course, excessive inventory.
• Some micro-factories also offer advanced technologies that allow a full harvest in a matter of days or weeks. Examples are double printing stations, light machine prototypes and automatically cut heated fabrics for a single sheet in a sweater or jeans.
• Remember, however, that communication between your co-workers and them is important, whether you work with a large manufacturer or a micro-head that can help in avoiding garment overstock. In this sense, G Studio can connect organizations and factories much more efficiently than sending e-mails back and forth or sharing documents and sketches via electronic document transfer platforms and editing them continuously.
• Your employees and your factory can easily follow the creation and design process, avoiding segments that lead to long product development cycles and errors that lead to waste and excess inventory.
Read more at studio.graphtick.com