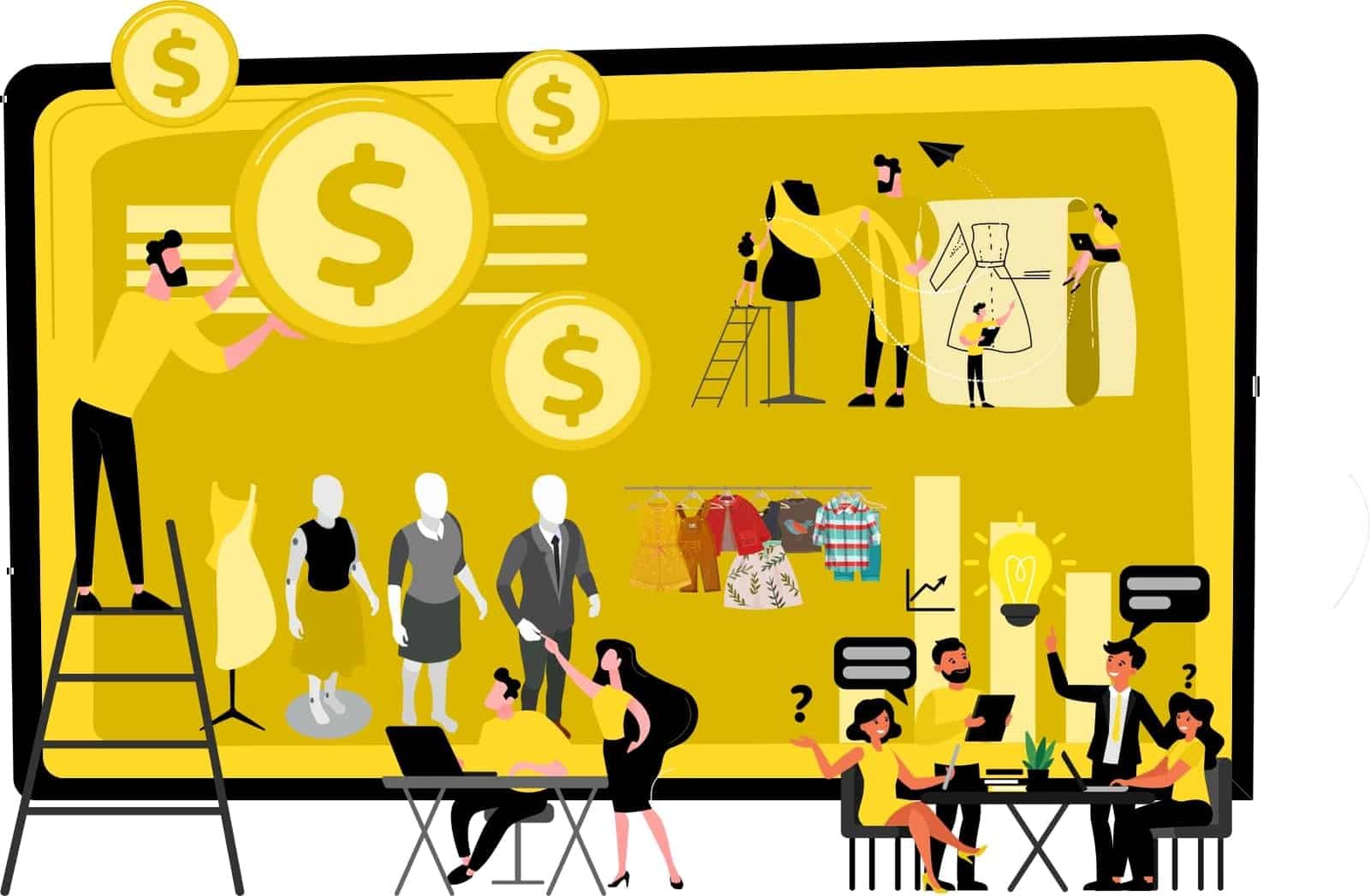 What are the Suggestions for Starting your Clothing Online Business-2021?
If you are considering starting a clothing online business, take a look at some of our key points to consider when starting your own fashion brand:
Research
Planning and commitment
Create a business plan
Build brand recognition
Production and supply materials
Marketing strategies
Creativity and passion are the driving forces of fashion, but it takes a lot of business acumen to make your ideas a reality in the long run. Before getting into the production phase, there are a few steps to follow. Take a look below to lay the foundation for your fashion business.
1) Do your research for clothing online business
So you have a great idea that will disrupt the fashion industry. Now is the time to start your search. It might seem like it takes a long time, but research provides vital data on your target audience and competitors, and gives you the insight you need to determine your niche.
This is also the time to learn about the types of clothing you want to produce and to get to know all your competitors. Talk to seasonal professionals, find out what people are looking for, and identify gaps in the industry that you can fill. Competition is fierce and you need to have a secret weapon to stand out from hundreds of other small businesses, whether it's original design, durability and functionality, quality or competitive pricing.
Don't underestimate market research. Cost and pricing information must also be included here. When you consider the price and cost of manufacturing your clothes, you ultimately decide where your product is in the market to get good results.
Once you are sure that you have completed your initial research, you can move on to the next stage: planning.
2) Planning and commitment for clothing online business
Planning sets the stage for your fashion business. There are a few elements that go into this step, starting with the first question: Are you going it alone or are you building your brand with business partners? When you're not alone, make sure you and your partners are on the same page, agree on the types of garments you make, and share your vision for the future of your business.
3) Create a clothing online business plan
It may seem obvious, but creating a solid business plan will help you stay on track in the early stages of development. Even if you have a basic idea, look at everything in detail to highlight any problems or shortcomings. By deciding who your fashion business is and building your identity on that, you can tailor your apparel company to your target market and talk to the right people who are interested in your brand's style and culture.
The most important areas to consider in a business plan are:
Start-up and financing costs
Legal aspects and trademarks
Create brand recognition
Production and supply
Marketing your brand
4) Consider the brands in your clothing online business
Another problem you may have later on is people stealing your projects and ideas. For success in the apparel industry, a good fit and a unique design are key. The original ideas that you and your team have come up with are easy to capture when your photos appear on social media, in ads, and at fashion shows. Think about how you can protect your unique designs to avoid imitation. If you can brand a logo or concept, it can be a worthwhile investment.
5) Create brand recognition for your clothing online business
During the planning phase and before you start marketing your brand, it's important to find out who you are. This process looks at the research and data you collected earlier to create personalities for the types of people who will want to buy your clothes. Maybe you have a basic idea of ​​what your brand should look like and what kind of people it should attract. However, if you change it, you can be sure to protect this market segment.
A fashion brand is not only about clothes, but also about the people who wear them. By building your brand that fits this concept, you can get your message flowing into their lifestyle and wardrobes.
6) Manufacture and supply of materials
Choosing a suitable apparel manufacturer for anyone just starting out in the industry seems like a daunting task. Our innovative platform eliminates the problem of searching the internet for fashion factories and fabric suppliers. With a simple, user-friendly interface, you can filter requirements at the push of a button. A custom dashboard allows you to request quotes, ask questions, and place orders to make the whole process easier from start to finish.
At this stage of your business plan, you can identify production costs and take into account other factors such as lead times, quantities, and error rates.
8) Marketing your clothing brand
Part of the planning process should consider how to promote your clothing brand to the right people. This fundamental step can determine or change the future of your new clothing line before it is produced. The key to creating interest before, during, and after launch is to entice customers with an exciting new product. Additionally, listening to consumers at this stage will help develop the business over the long term.
Create a website
In the 21st century, building an e-commerce website is important. Your website serves several purposes for your business. First and foremost, it's your brand's face and business card. Second, if you have a website, you can instantly show your clothes to the world, or even sell them online right away.
Use social media to strengthen your brand
Social media is an indispensable marketing tool for new and established brands. There were 2.46 billion active social media users worldwide in 2017, and it's not surprising that that number will grow to around a third of the world's population by 2021! Hence, it is important to face a growing audience.
Important points in marketing your brand
Define the age range of the people you want to attract and design your marketing strategy accordingly. The techniques you use will largely depend on the type of audience you are targeting. They have to be relevant and effective.
Keep it simple Use the language that people understand. When starting a clothing brand, don't forget about marketing, as advertising and promotions are key to growing your clothing line. More advertisements lead to more awareness and, if implemented effectively, often to higher sales.
See how to take the next steps and start producing your first collection:
The phase of the concept
Create a tech pack
Fabrics and materials
Screen printing, embroidery, and labels
Model
Champions
Preparation for making and ordering materials
Agree with the timing of the factory
Packaging and quality control
Read more at studio.graphtick.com