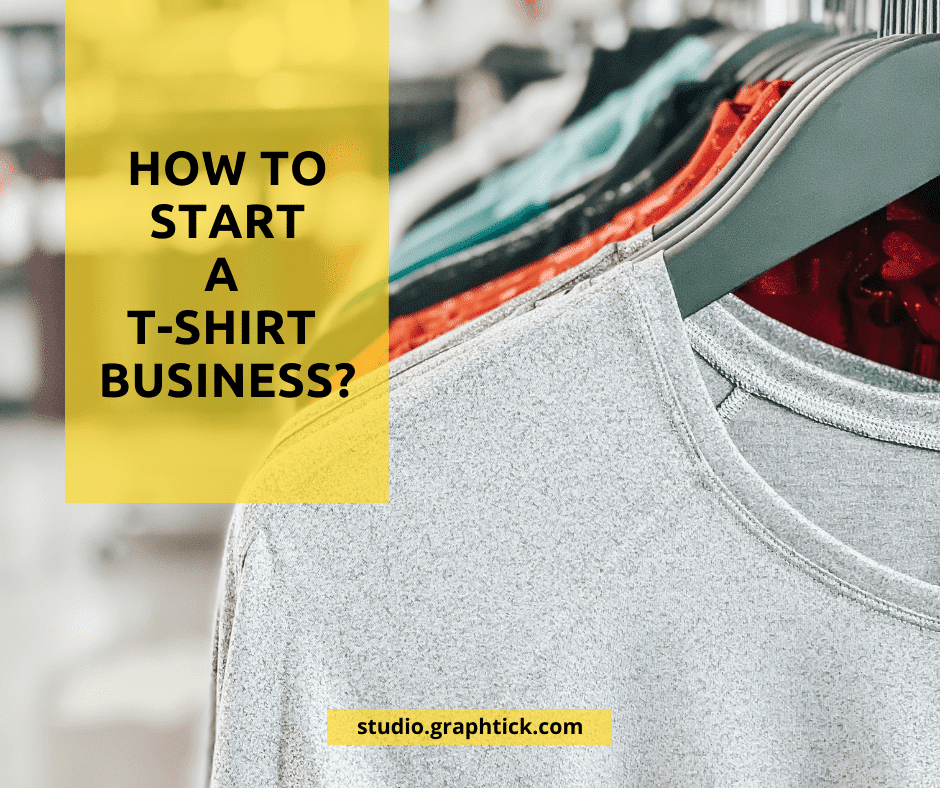 How to start a t-shirt business?
Deciding to start a t-shirt business seems like a very cheap decision. It gives you the freedom to be your own boss and have complete control over where your work goes. On the other hand, it is often a little scary at first. It may seem like there is no tutorial on how to become a successful entrepreneur, which can lead to confusion and overconfidence.
If you decided to start a t-shirt business but don't know where to start, you've come to the right place. This article outlines the basics of starting and looking forward to a t-shirt business.
Consolidate your business plan
Before you start your business, it is important to determine your long-term goals. You need to decide what type of t-shirt to sell as it will affect many of your future steps. For example, do you want to design t-shirts for sportswear? If so, it will affect your design and where your product is stored. For example, sports shirts should be designed with exercise in mind, so you will probably use Lycra or polyester to break out sweat. When selling sportswear, you are more likely to succeed in a sporting goods store than in a store that sells formal wear. These are factors to consider when finding your niche in the t-shirt business.
You will also need to ask yourself where your goods will be sold. Do you prefer to stay with a few small stores or do you want to see your products on the shelves that have a large distribution?
Consolidating your business plan and long-term objectives will help answer these questions. A good place to start is often the markets where you can sell the products you have created directly, e.g. B. Etsy.
Create designs
Perhaps the most creative part of starting your t-shirt business is working on the designs. This may be the part of the process that you are really looking forward to. When you design your articles you can see your vision come to life, it's not without hard work.
You have to make decisions about the cut of the shirt, as well as the color, fitting and any design you want to have on the garment. There are a few things to keep in mind. For example, what is the purpose of your shirt? Fashion or brand? However, design does not end with the actual garment.
You also have to make decisions on lesser details like tags and labels. These small details unite the shirt and create an integrated product. You should cultivate the same passion for tags, labels, and other small details that you put in when designing the garments yourself.
Creating patterns for your shirts requires a significant amount of focused testing to determine which patterns customers might buy. This can mean that the projects you are responding to will not respond positively to the focus test. You may need to work on finding designs that will appeal to a wide range of customers.
Making the laws
As with any business, starting a T-shirt business requires a few rules. The most important decision to find out is the decision on the legal structure of your company. The legality of a limited liability company (LLC) will be a little tougher than selling T-shirts away from home as sole proprietors. Wholesale / resale permission may also be required.
You may decide that your t-shirt business will be a sole proprietorship, corporation or limited liability company. Each of these companies operates in different ways as the business structure is different for each company. The best way to do this is to consult a lawyer and get legal advice on how to proceed.
Again, perhaps the easiest option at first is to sell in person and grow your business naturally from that.

Finances
There is no financial cost to starting a t-shirt business. There are several costs that you need to consider when starting your business. When deciding on a physical location for the business, you need to consider costs such as rent and utilities. If you decide against this path, you will still incur costs for your website and for your online advertising.
As online shopping becomes more popular, more companies than ever are present on the internet. Having a strong Internet presence, both on your website and on a website like Etsy, is important to make it easier for your customers to find your business.
Other financial costs include inventory costs and salaries if you decide to include someone else on the project.
Conclusion
Given the infinite growth potential, it is a very gratifying event to start a business. However, there are also obstacles that can be a bit stressful.
With time and perseverance, you will be able to take the necessary steps to get your product into the hands of customers!
Read more at studio.graphtick.com